PEEK A BAM Men's Bamboo Insulin Pump Pocket Boxer Briefs
PEEK A BAM Men's Bamboo Insulin Pump Pocket Boxer Briefs
Insulin Pump Pocket Briefs for Men by RevelWear
"Peek A Bam" 
Specs: 95% Bamboo 5% Spandex
The ultimate in sustainable eco friendly Loungewear
INTRODUCING: 
Insulin Pump Pocket clothing in NATURAL, SUSTAINABLE and RENEWABLE BAMBOO
Your pump and your vibe have never been in better pockets! 
The uber conscious buyer is aware of the super fabric, Bamboo and we are so thrilled to offer it at RevelWear. We know that consumers want to be responsible and globally aware as they make their decisions regarding fabrics and clothing. We want to offer you a high-end luxurious experience while also considering your concerns about our global ecosystem and environment. Making careful and considerate choices can make a huge difference in the health of our planet. Bamboo is a super fast growing tree-like grass. In fact, it is believed to be the fastest growing plant on earth. It uses little water and needs little help growing making it incredibly sustainable and renewable. It also makes incredibly silky luxurious fabrics. A consumer who is environmentally minded and globally aware can make a difference by choosing clothing made from bamboo. 
Not only is it a good choice for our global environment, but because it is a natural fiber, bamboo is cool, breathable and comfortable. Bamboo is also naturally antibacterial which means it does not need heavy chemical treatments to make it antibacterial-- instead this is its natural state. Bamboo fabric is hypoallergenic too. Unlike cotton, which retains moisture and creates the perfect environment for bacteria growth, bamboo pulls moisture from your skin, leaving you fresh and less prone to allergic reactions and infection in sensitive areas: including your PUMP SITE. 
Bamboo's amazing properties:
Compared to cotton, bamboo is incredibly renewable and sustainable-- it grows to adulthood in 3-5 years plus it absorbs more carbon dioxide and produces more oxygen than other plants used for consumable products. Choosing to slowly replace your cotton layers with bamboo is a positive move in the right direction. We have sourced bamboo fabric with the least amount of chemicals processing to deliver these amazing benefits. 
Go on. Save the world. Save your sanity and your pump. Grab these incredible loungewear made out of earth-preserving fabric and LIVE YOUR BEST LIFE.
Function: "Peek a Boo and Peek a Bam" fabric functions best in with your comfort and rest in mind-- you can wear this under regular clothes as a layering garment and underwear, but it will also work as your best loungewear and sleepwear. Imagine tucking in and having your best rest with the most convenient pocket ever.  It has a light hold and works perfectly for nighttime, relaxing, less active days.  
Recommended for:
Loungewear 

Light- no significant activity such as relaxing, sleeping, low impact days
We are thrilled to bring you PumpBriefs for men! They will totally change your diabetes game. With two pockets perfectly designed to secure your insulin pump, you will have the flexibility and freedom to wear what you want when you want. Isn't it annoying when your pump is jostling around in loose basketball shorts? Or loose in bed at night? No more! This is better than any of the diabetic bags for men out there and now you don't even have to worry about insulin pump cases for sports-- the pump will never fall out of our patented PumpPocket. What's better, is that your tubing will be tucked away and will no longer catch or pull as you move throughout your day. Grab enough to get you through a week or two and you will never look back. Diabetic bags for men cannot compete with this amazing stretch fabric and trendy boxer brief design. Forget the old way of managing your pump-- this is it.  
Our briefs simply rock!! They are made out of a wicking fabric with tons of stretch that will give with the movement of your life. You will have freedom to wear basketball shorts, go running, and play with kids, all without worrying about where to put your pump. The tubing will stay secure and concealed so you will no longer worry about pulling your site out or catching your tubing. Your pump will sit snugly against your body in our Pump Pocket and won't jostle at all, Plus, the patented flap makes sure it isn't coming out.  It is a game changer. In fact, we want you to be able to forget your pump and up your game.  Grab one for every day of the week-- you're not going to want to go without them another day.
 Enjoy TWO PumpPockets in each garment. You can change sites and change sides. Each pocket includes a tubing outlet in the back allowing for access to your infusion site while also containing your tubing.
The truth about sizing: Please pay special attention to our sizing recommendations. It is best to measure first and then choose your size. All sizing is based on US sizing. If you have any questions, please email us at hello@revelwear.com. 
Andrew (white Shirt) is wearing a size Large. 
He is 6' tall. 
His hips measure at 42", his waist at 37" and his thigh at 20".
Archelaus (grey shirt) is wearing a size large. 
He is 5'9". 
His hips measure at 46", his waist at 44" and his thigh at 23". 
We have diligently chosen fabric that is luxurious and forgiving. It is a beautiful compression style athletic blend that will fit tightly and secure your pump close to the body. Size up if you do not like a snug athletic fit, keeping in mind that the pocket functions best with a tight fit. It has wicking technology to keep you dry and comfortable. You will love how our garments feel against your skin! They forgive and stretch and you will fall in love!
Let us know what T1D PumpBriefs do for your life. www.facebook.com/t1dpocket
Customer Reviews
Write a Review
Ask a Question
08/25/2021
Julie J.

United States
Amazing
My son loves these! He said the fabric is so soft and very convenient to hide the pump and keep it in place. I'm so glad we found this company!
08/20/2021
Neal J.

United States
Not 4 Me
They were very soft and seemed to be the correct size. However, the waist was very loose and I would prefer more elasticity. Shorter leg length would also be an improvement. Not 5 star review, but not a 1star either.
Hi Neal, Thank you for the feedback we are always looking for ways to improve. We do have the Men's Briefs in two different fabrics, both athletic with more of a compression element. Please let us know if there is anything that we can do to help you. Kami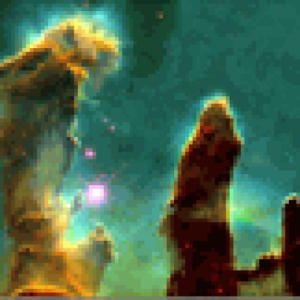 MR
08/03/2021
Michael R.

United States
Good but not great
I followed the sizing chart and I believe it was one size too big. Very comfey but comes way too high on the tummy and too low on the thighs. The pockets are placed well but could be a little bit deeper.