Men's Loungewear Boxer Briefs with Pump Pockets
Men's Loungewear Boxer Briefs with Pump Pockets
Regular price

Sale price

44.99

Unit price

per
Delivering the same fabric and quality as the #1 premium athleisure brand... with superior function.
The Bamboo Insulin Pump Pocket Boxer Briefs are the perfect solution for managing an insulin pump discreetly and comfortably! These boxer briefs have two pockets to hold your pump securely in place. You decide which side works best for you. No more worries about painful pinching or chafing. No more worries about losing your pump at night. These undies are soft against sensitive skin and made out of bamboo fiber which naturally wicks moisture away from your body so they won't get damp and clammy like cotton underwear do. You need something that will keep your insulin pump secure and comfortable without being too noticeable under your clothing. And not just for everyday use, but also for sleep and the downtime you deserve!
The lux bamboo fabric has a looser fit than athletic blends (which have more spandex). Measure first and plan on a comfort fit with room to breathe.
Andrew (white Shirt) is wearing a size Large.

He is 6' tall. His hips measure at 42", his waist at 37" and his thigh at 20".

Archelaus (grey shirt) is wearing a size large.

He is 5'9". His hips measure at 46", his waist at 44" and his thigh at 23".
Use the size chart above to select your perfect size.
95% Bamboo 5% Spandex The ultimate in sustainable eco friendly Loungewear. Recommended for: Loungewear, sleep, light activity. | Bamboo is: Renewable, Sustainable, Organic and Natural. Not only is it a good choice for our global environment, but because it is a natural fiber, bamboo is cool, breathable and comfortable. Bamboo is also naturally antibacterial which means it does not need heavy chemical treatments to make it antibacterial-- instead this is its natural state. Bamboo fabric is hypoallergenic too. Unlike cotton, which retains moisture and creates the perfect environment for bacteria growth, bamboo pulls moisture from your skin, leaving you fresh and less prone to allergic reactions and infection in sensitive areas: including your PUMP SITE.
Simple and Secure: Slip your pump into the larger bottom section of the pocket. Feed your tubing through the outlet on the back of the pocket. Place the top flap over pump to secure it in place. Now you are FREE. For videos and more info, click here: https://revelwear.com/pages/pocket-function
Share
Customer Reviews
Write a Review
Ask a Question
11/16/2021
Sam H.

United States
Comfortable but shaped for a flattish butt
These are very comfortable undies and I will wear them. However, like a lot of underwear, they're shaped for guys with a flattish butt so they don't fit up to my waist in back as do my other undies (chosen for said fit). Small issue. Nice material, good to have in the underwear drawer!
10/29/2021
Tiffany S.

United States
My son loves them. We will be ordering more.
08/25/2021
Julie J.

United States
Amazing
My son loves these! He said the fabric is so soft and very convenient to hide the pump and keep it in place. I'm so glad we found this company!
08/20/2021
Neal J.

United States
Not 4 Me
They were very soft and seemed to be the correct size. However, the waist was very loose and I would prefer more elasticity. Shorter leg length would also be an improvement. Not 5 star review, but not a 1star either.
Hi Neal, Thank you for the feedback we are always looking for ways to improve. We do have the Men's Briefs in two different fabrics, both athletic with more of a compression element. Please let us know if there is anything that we can do to help you. Kami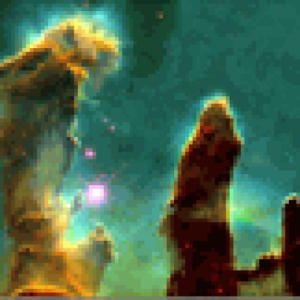 MR
08/03/2021
Michael R.

United States
Good but not great
I followed the sizing chart and I believe it was one size too big. Very comfey but comes way too high on the tummy and too low on the thighs. The pockets are placed well but could be a little bit deeper.